Monday, January 21, 2008
Oaky has a big head: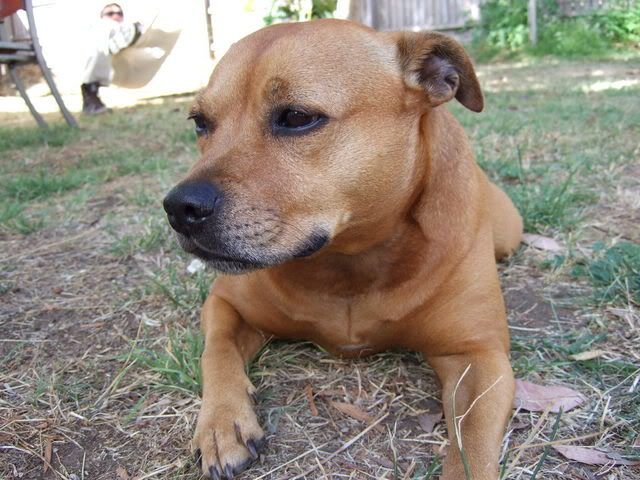 also she is greying (or would you call it blonding>???)
Rexy has a big head: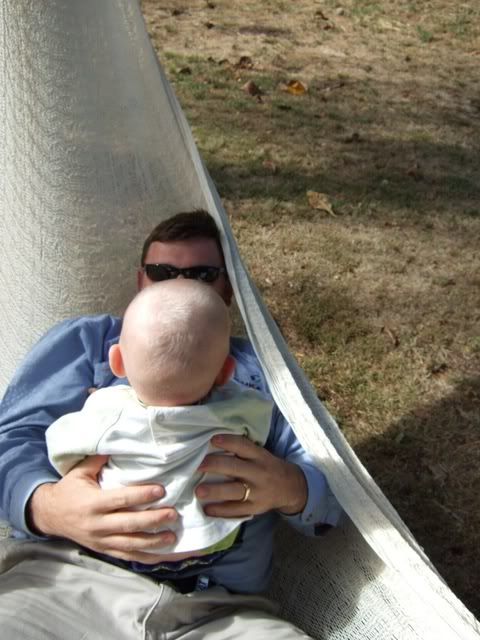 And again: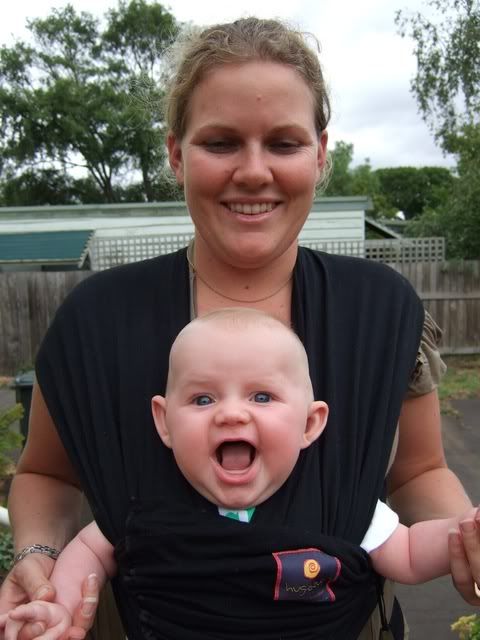 Posted by spectacularfairywren
at 6:45 AM
3 comments

Monday, January 14, 2008
Took Rex camping in Lower Glenelg National Park. Was BEAUTIFUL there and thankfully we had a break from 40+ conditions...
His first:
* sleep in tent
* bath in bucket
* time fishing
Awoke at midnight (yes we were in bed early) to a munching noise very nearby. As i had my hands full of feeding Rex, Richie braved the dark and discovered the BEAST outside... A possum had taken to our iced vo-vo's!
We were woken early by hoards of blue-wrens getting busy outside out tent!
Some snaps here:
Rex in the bucket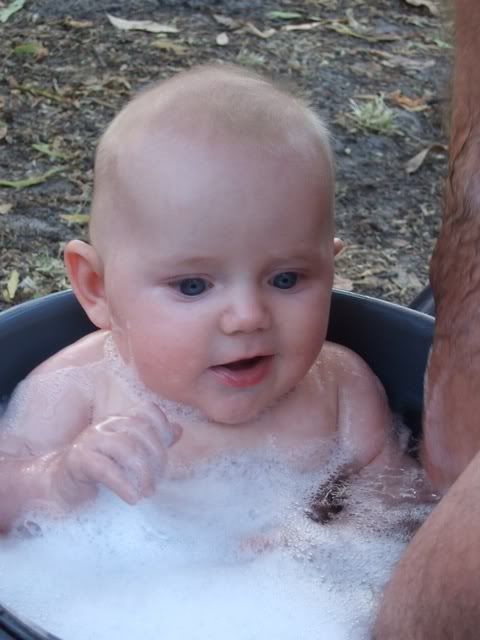 me no likey-likey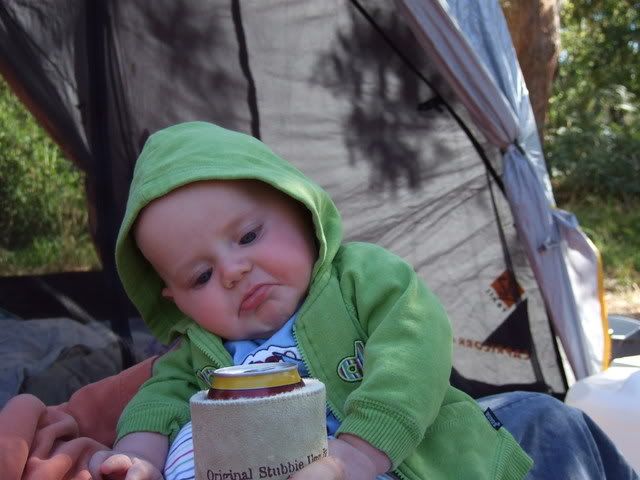 Posted by spectacularfairywren
at 1:08 PM
0 comments

Sunday, January 6, 2008
This week, we had very special visitors from Armidale (NSW!!!!!) and they enjoyed their time in the breezebox at Collins St... We LOVED seeing the special and beautiful ones!
'bubby' had a lovely time with little Rexington Pickle, as did Squirrel and the BOSS! The boys (Richie included) scooted madly at the Hamilton Van Park.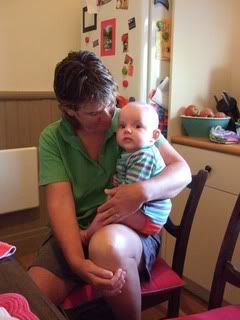 Ooooh - and before this cane lovely from my Grandma turned 'lace' (a kind of white/cream colour) I decided to have an all-yella love affair in the morning yella sunshine...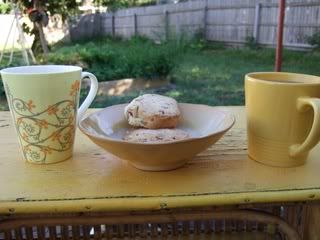 Posted by spectacularfairywren
at 3:22 PM
0 comments