Soooo,
For all of you on the edge of their couches. We went back to check the results of operation
Boomer Signs
, and hello SUCCESS! On Sunday afternoon - a full 48 hours later and no cigars!!!
Does this mean that a few signs tacked to the fence made people guilty / excited enough to pick up after themselves? We had some doubt so tried the next track, and ha-ha, there were 8! Count em 8 bombs!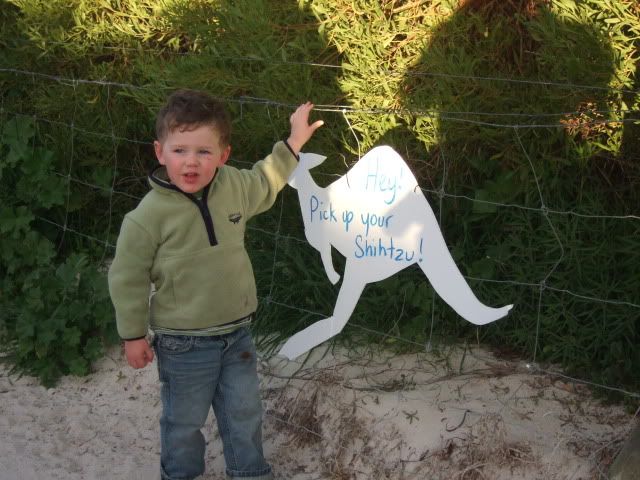 nothing else happening here. Congrats to the O'Sullivans for young Fletcher born today.