Took Rex camping in Lower Glenelg National Park. Was BEAUTIFUL there and thankfully we had a break from 40+ conditions...
His first:
* sleep in tent
* bath in bucket
* time fishing
Awoke at midnight (yes we were in bed early) to a munching noise very nearby. As i had my hands full of feeding Rex, Richie braved the dark and discovered the BEAST outside... A possum had taken to our iced vo-vo's!
We were woken early by hoards of blue-wrens getting busy outside out tent!
Some snaps here:
Rex in the bucket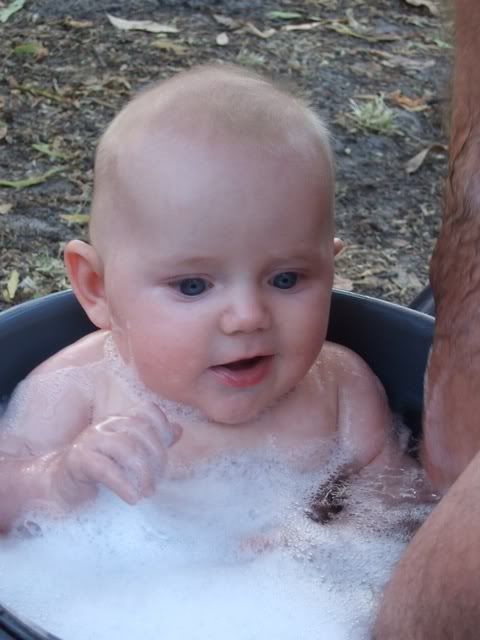 me no likey-likey