21 weeks pregnant and i think my bump is same size as when Rex was 37 weeks and ready to be born! Hope you like how I am emphasizing its girth with a horizontal B&W stripe... Wish it were red and white.. Feeling good and very very excited about meeting our new person before Christmas!
Oaky and I spent some time walking around Kings Park this week - yes it is v beautiful and I love love love that a dog is welcome! And petted. By masses of Japanese schoolgirls I spoke to from Sapporo.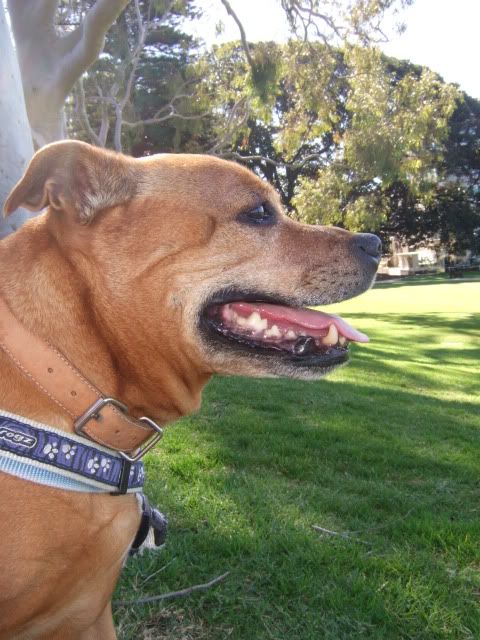 And here is this morning - Manning Markets - Rex and I had a snail and shared some HONEY ice cream from here!
Was lovely and almost makes up for me missing the
Newcastle City Farmers Markets
. Perth will never have penny's ponies...or
this
view.