There is a lot to be said for a
happy
healthy breakfast.
We have been having 'breakfast wars' on and off at our place for a year or three. This week we're trying to put our collective hooves down to stomp out crying for toast/weetbix/something else. So far no good.
(Rex at 7 weeks ... at breakfast)
I happened upon
this
recipe (thanks Nigella) in my early-morning-feeds-make-a-me hungry, and decided it would be a delicious start to the day. Also thought it was a place to use up some wicked closet corn syrup, so that i might eat less waffles.
So here is the start of it:
Yum-ola!
I did a bit of substitution - used almonds and cashews vs raw peanuts and used a wee bit more coconut, less sugar, no oil because I forgot it... do what you like i think? Whoever thought of baking muesli - sorry GRA-NOLA Nigella - with
APPLESAUCE
... (chase this last link for the best little aussie christmas tale pictured here...
Here is a shot of my two lovely boys at bath-time (much happier than breakfast) - and one of the sleeping bear so that you can all see how easy-peasy lovely he is.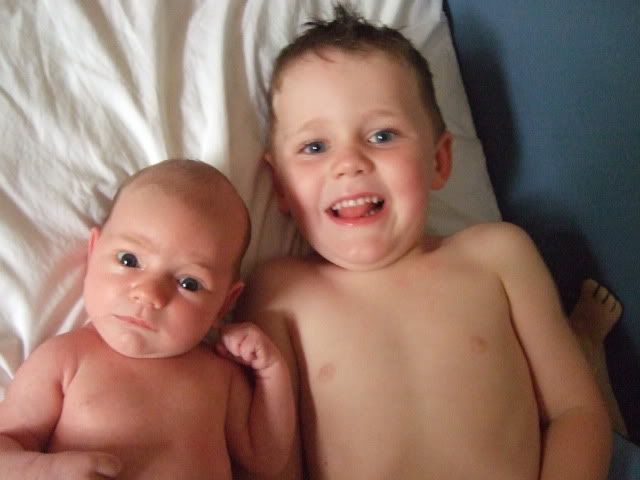 Plenty more breakfast battles to come I think... We may be fighting over the last serve of 'cocc-late muesli' tomorrow.