Rex has had a haircut in the last month - he went from this:
to this: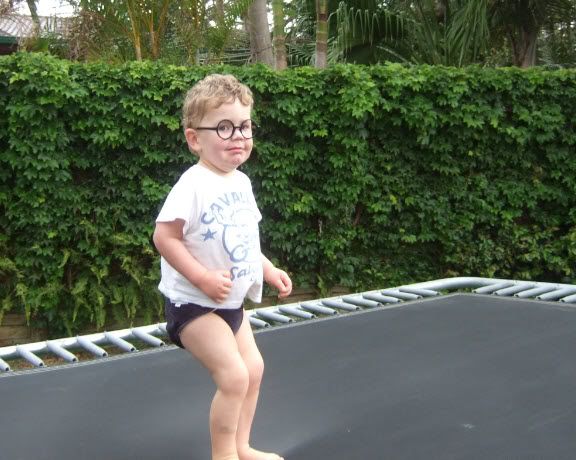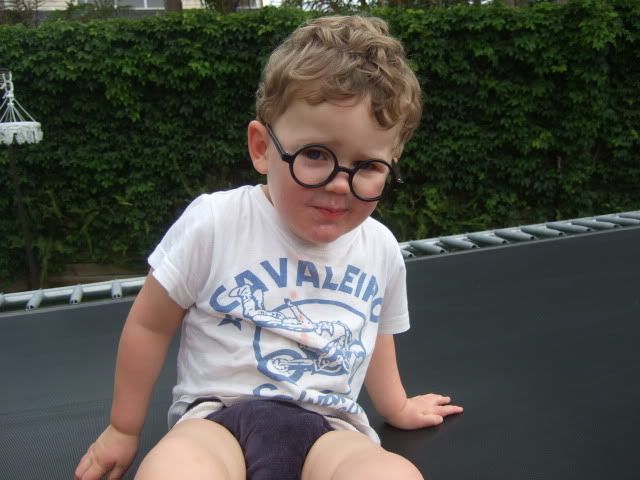 Note: glasses are optional although he thinks they make him jump higher. Rex loves the 'jumpaline' and spends most of his time there. Note the lack of pads/nets and other safety paraphenalia... Rex is very content staying away from the 'big hole' edge and is not yet attempting somersaults. So we can exhale. For now...
The last pic is one taken in a training class last week, with one of the students delivering teachback via interpretive dance. The topic, if it isn't obvious, was REGRESSION... (as in Y = f(x))... There will only ever be one Annie. I have decided next time I teach the class stats they will ALL be wearing a pair of the harry potter glasses and embracing the inner geek.