There has been a lean, green project here... now it is wrapped and on the way (Tan, make like you haven't seen this when miss 3 rips it open) I am keen to show you. Used and loved this
pattern
from
here
.
(please note: it did not include or have instructions for wonk)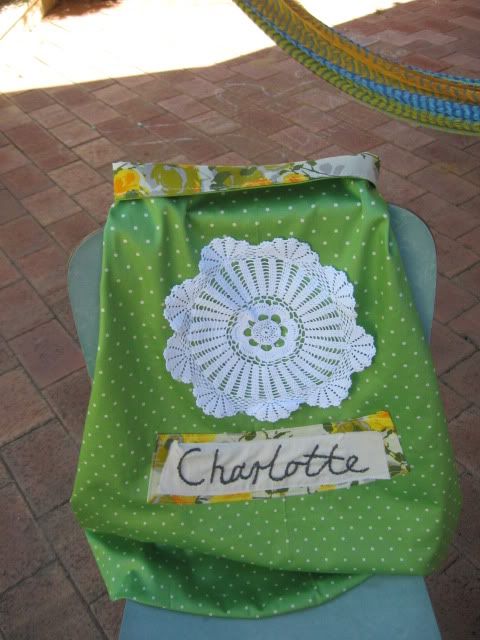 Also, have been learning to cro-shay... I can't.
More green from this week from something I made a few years ago (but keep making each and every day):
(excuse the "benwho" paraphenalia... - it is green, but this shot is ALL about the blue).