I am not not not a sewer. Unlike my novo mate Mosey who recently made me this bit of gear for her FIRST EVER project, sewing for me has mostly been an avoidance of resewing buttons onto shirts/pants/pjs...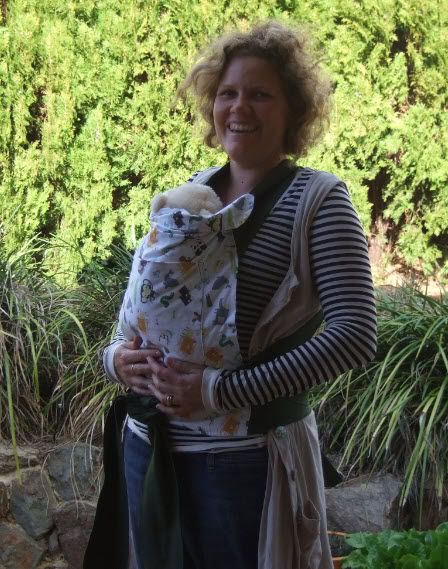 until... i got a good dose of insomnia of late and tried a bit o' applique-ing which i found out involves a needle and thread.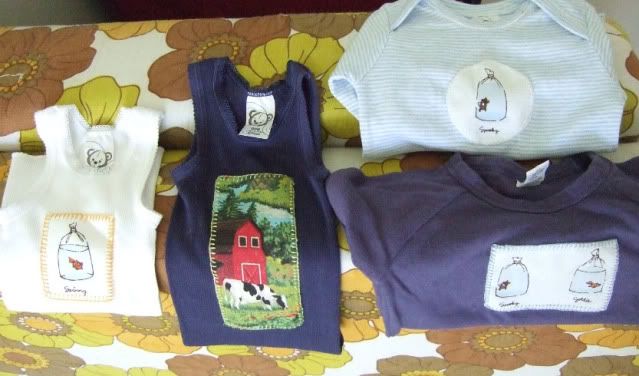 The results:
are not straight,
are not even
have 'charm' +1 sore index finger (ideas please for pinpricks - scared i'll go the same way as sleeping beauty?)
but i am more than proud. And seeing in the wee hours.
Have also been creative in the kitchen - this time savoury. Pork schnitzel being my latest thing: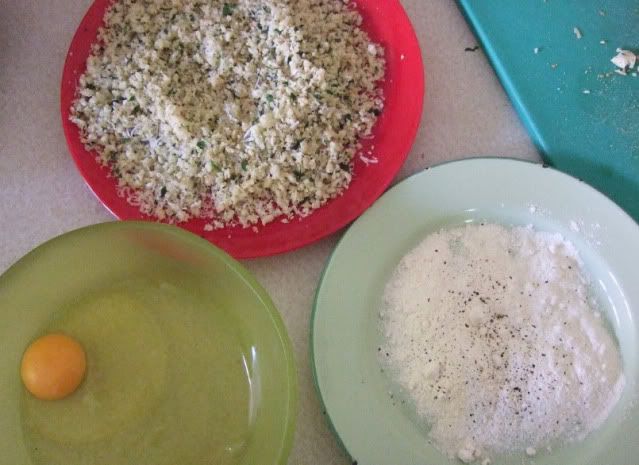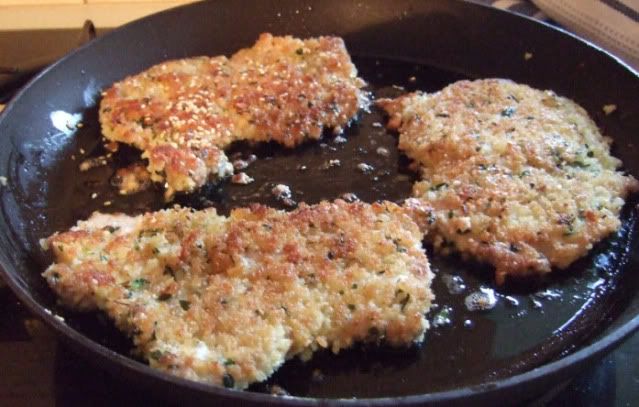 - pork butterfly steak - beaten
- flour
- egg
-breadcrumb mix (blend up some old sourdough, continental parsley, parmesan and sesame seeds + S&P)
Fry with a bit o oil and eat with carrot salad from
here
... Mmmmmm
For the good
stuff
, go over here.