FOund this gorgeous glass butter box at my local Salvo's this week. Please note - the neatest BIG thrifty i have ever stepped foot in at Greenwood in WA. Cost $4. I have another, lidless, which doubles as my coffee machine bits box.
This one was hiding under a cover of ants... orange cordial + rain perhaps? It is now our 'SMells like Christmas' box...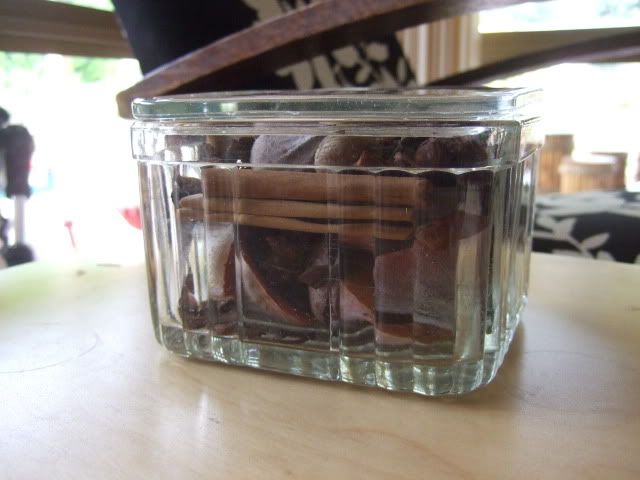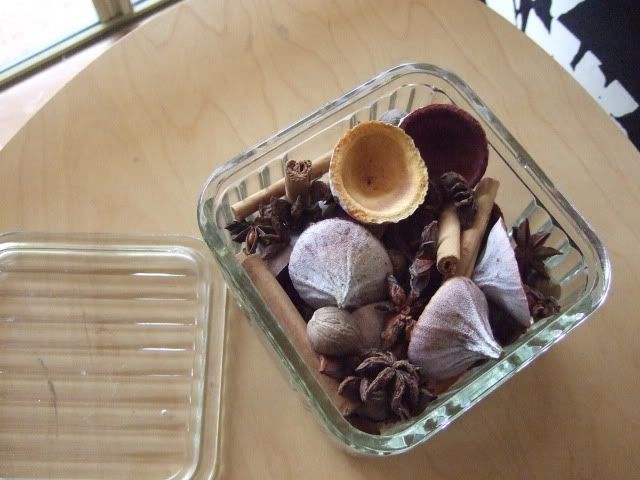 Recipe for a pretty lovely scent:
- Some gumnuts (these from the park nearby - these are just the caps!!) Still have not taxonomied if someone can help with that...
- Some dried out spices: I used cinnamon quills, star anise (fave) and nutmegs.
- Some whole nuts perhaps
Other finds
here
this week.
And join in with this wicked giveaway
here
at Shabby Vintage Junk for her 100th post. BEAUTIFUL old glass ornaments to be gifted to someone lucky.