Friday
curlypops
is hosting a 'remember when'
daggy
groovy old photos are scanned and posted...
Me (little big one) and big brother Geoff and Grandma
Hilda
: how much do we love Hilda's dress and the abundance of 'mission brown' paint? No-one mention my thighs.
My first birthday (July 77): loving the from behind pigtails on cousin 'Hullun'.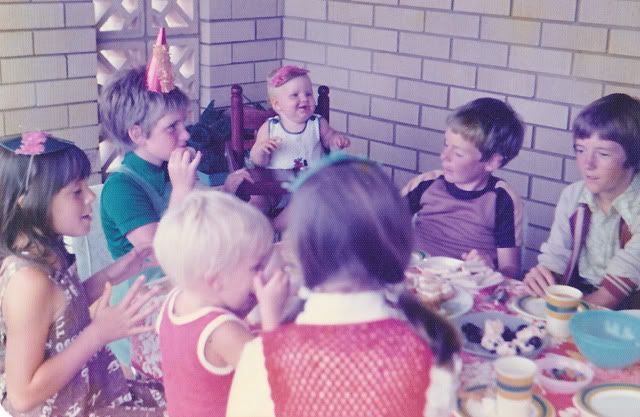 On holidays at Urunga: favourite terry towelling shorts and short hair. Checkout my mum's jumpsuit in teal....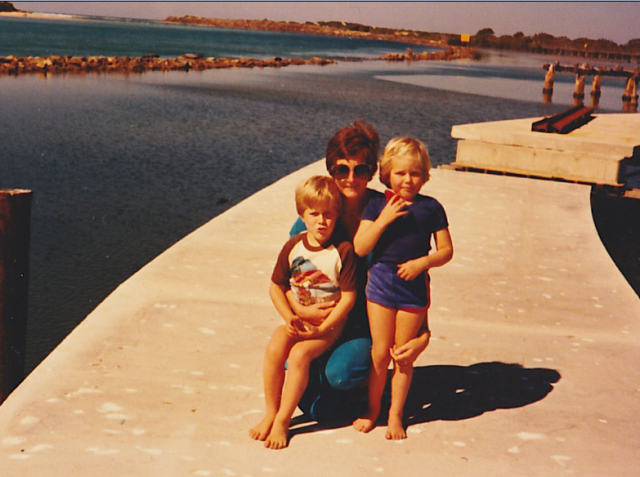 First day of school: Narranga Primary in Coffs Harbour. On Fridays we had a special 'Narranga Sandwich' day at the tuckshop. It involved a banana (being Coffs Harbour) in brown bread, to MATCH OUR SCHOOL UNIFORM!!! I loved that port but especially that groovy sticker from a surfboard designer... i wonder if it is in the roof back at home...?
Play along and dig out some treasures.