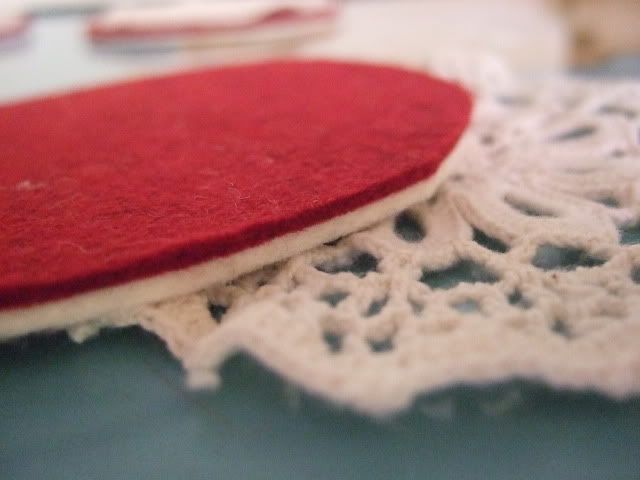 A tute... from ME!!! Those who know me well know i like it quick and dirty.
This is not a 'how to sew a ...." tute, more an idea generator for a spare hour... Since there is nooo way I should be teaching anyone anything about stitching. While I was whipping these up yesterday, the machine broke a needle. The loose end went missing down into bobbin zone and here is my learning. It is a good idea to have a magnet handy in your sewing kit... I managed to retrieve the sharp bit AND replace and finish the job.
So
Ingredients:
(yes this will read like a recipe)
- An old nana doily - thankyou Salvos
- Some felt (mine is lovely double-sided from
B&M Felt
in Freo)
- scissors
- a machine or needle and thread
- Some ribbon or string or something to hang ornament with
1. Cutout some crochet circles / squares / whatever shape you like. Try to snip off all the extremities if you are going for a circle. You'll note i didn't.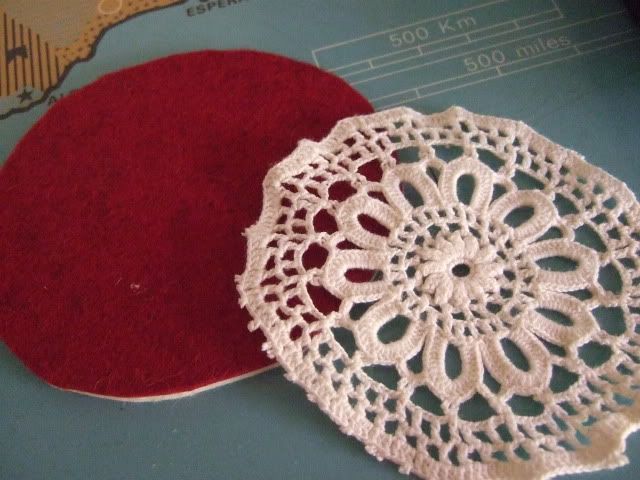 2. Match them up on your felt, then cut the felt with about 1/2 or 1cm outside the crochet shape
3. Cut a piece of ribbon to form your ornament hanger
4. Lay these all on top of each other (shag the pins)
5. Squidge them all under your sewing machine foot
6. Go go go! You may go round, do four sides, just make sure you get the ribbon in securely
7. Snip the hundreds of ends off
8. Ta-da!