Seems I have a new-found addiction at the thrift shop - can anyone please tell me what is the name of this type of material, used to make these very nifty old tablecloths?
It has quite a texture to it, you might be able to see in the second snap: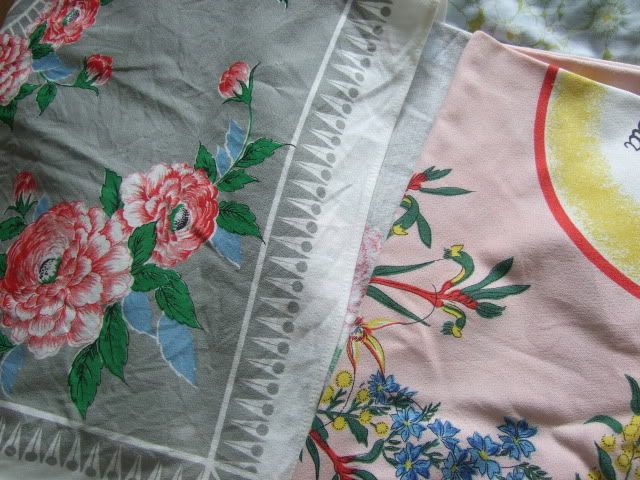 If you go back to my last post, you will see the thrifted Husky that is now in residence on the map table, sharing with the laptop and a cup of tea. Dangerous living here.