Give-away away down below - you have to read all my novel first.
This dining table and chairs has come to our family from Rich's grandparents. The old (OLD!) green vinyl had seen some better days, and I thought I could do a number on it. So I was very very very excited to find something a little more exciting to sit on! This one was a prototype to see how it all went. Aok!
Before:
After:
Step by step went a bit like this:
1. Take screws out of old seat pad, and unassemble it from chair frame.
2. Attempt to remove old vinyl and tacks.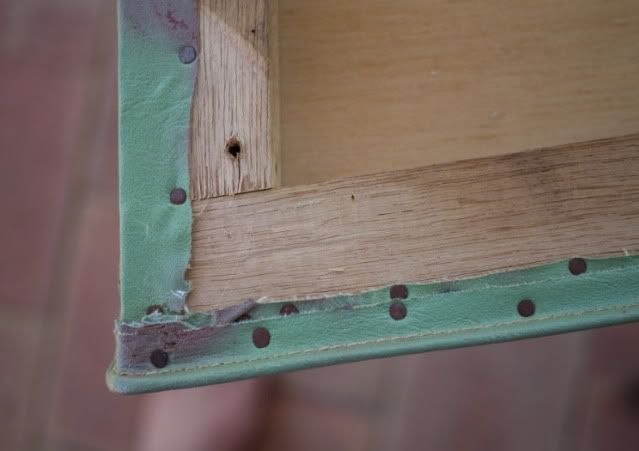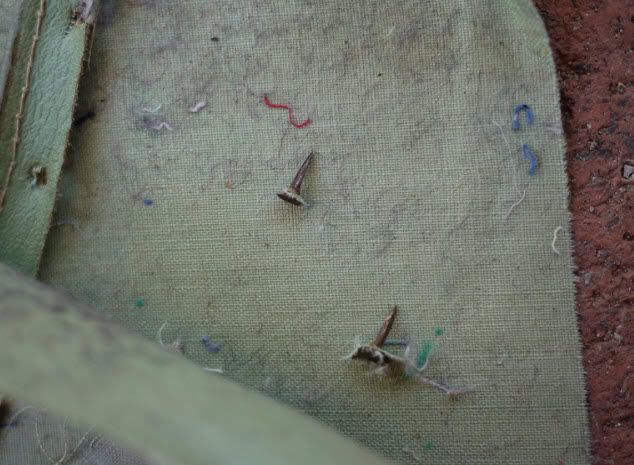 3. Find charming wadding of yesteryear, fight with tacks then proceed to give up and let them stay.
4. Decide to add some modern wadding to make it a little more comfy on the bot
5. Let fly with my new toy - how fun is a staple gun! I was never very good at hospital corners - I do remember learning at brownies.
6. Reassemble seat pad onto seat frame
7. Rejoice!
My dad is coming over to Perth in a fortnight - he is going to help me repair the chair frames (he is a man of dowel and glue and clamps and sheet-metal and araldite!).
My straw poll: Do I recuperate the stained timber for the chairs or do I paint? Please comment - I need an opinion or three to convince me
I was thinking something along these lines: to go with the spotty dots. Or something else? Red?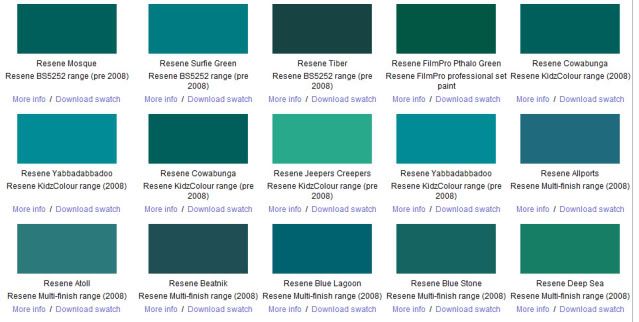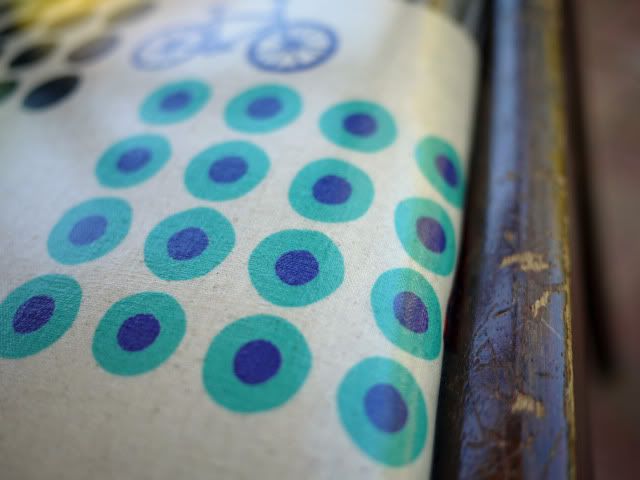 I have made a little 'thinking of you Japan' prize - this will ALL be yours, if you are the lucky number outta the hat. All you have to do is let me know what I should do to the chair frames... timber/paint...? Hmmm
(this fabric is a piece of antique silk I bought while I was there. One of you crafty whizkids will do it more justice than I can. And warning... this was my first EVER zipper). Drawn on Sunday night. Anyone in our world can enter. Each person's comment is $1 from me to Red Cross for Japan.
Creative Spaces a-plenty at
Kootoyoo
.