Loved these moss covered bricks, and lichened sticks on Design Sponge, and remembered me a whole chapter of my life past.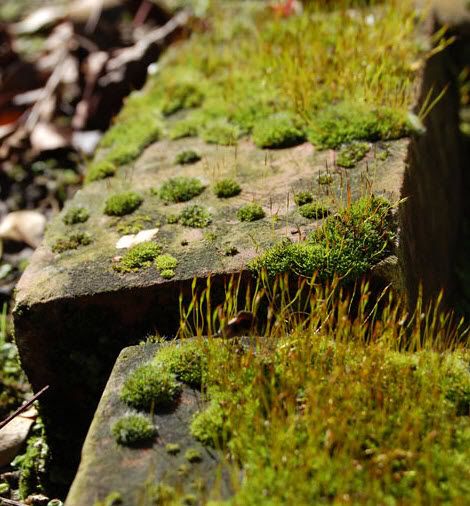 From here:
D*S
Met this gorgeous moss in WA just last
autumn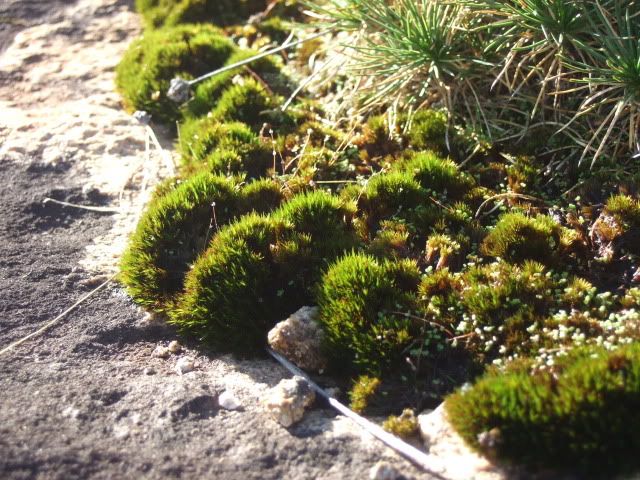 Something you likely didn't know about me: I spent a good eight months working on my thesis topic with moss, lichen and other cryptogams in the western districts of NSW. I have a
paper
published in the journal of arid environments, whose title mentions among other things, soil & rabbits. I am so very, very proud....
My fave Grand Design,
'Isle of Wight Treehouse'
was set to feature moss-covered walls, until their little experiment went slow-go.
If you are similarly enamoured with all things cryptogammic (plants that reproduce by spores like mosses, lichens, and hornworts) check
this
out to identify the little ones in your backyard.