these two from my latest trawl...
A tablecloth: got to love those puppies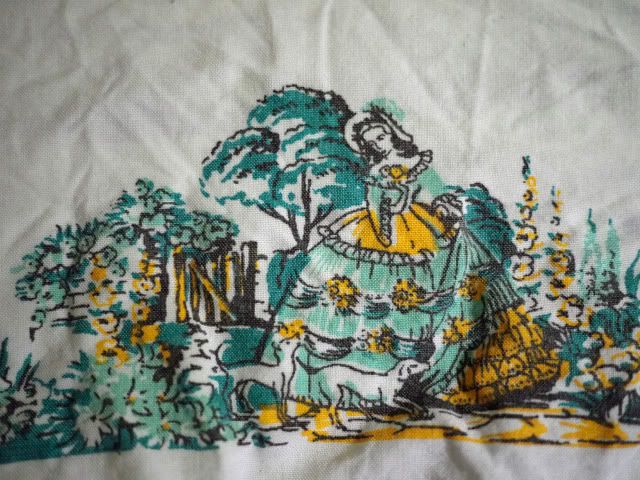 and a pillowcase: handmade from an old sheet, it is a bit torn and has 'ties' on the end, but is so soft and crunchy at the same time. You know what I mean.
Also found myself a box of girls huggies nappies for $3.99 so let it be known my son is wearing pink undies!